Thrive Dental Studio
Your Portland Maine Dentist
The Best Dental Experience You'll Ever Have
Our Mission: To Help You Thrive and to be a Champion of Local Wildlife Conservation
Family Dentistry
Practicing good oral hygiene is an important part of living a healthy lifestyle. Along with brushing and flossing thoroughly every day, visiting your general dentist for regular check-ups and cleanings every six months is critical to maintaining a smile healthy for years to come. At Thrive Dental Studio in Portland, Dr. Dan Figueiredo, DMD, and his friendly team are committed to not only providing exceptional preventative education and care to each of their patients, but exceeding patients' expectations with their superior services, such as coffee bars, personal entertainment in each chair, and concierge-like service on calls. Before you visit Dr. Figueiredo at your next dental exam, here's what you should know.
What is Family and General Dentistry?
A general dentist or family dentist is your primary care dental provider. As your Portland Maine dentist, Dr. Figueiredo will diagnose, treat, and manage your overall oral health care needs, including gum care, root canals, fillings, crowns, veneers, bridges, and preventive education.
What Are Common Procedures Done by a General Dentist?
General and family dentistry procedures are often related to maintaining good hygiene and finding dental issues before they become complicated and expensive to resolve. Thrive Dental Studio offers complete dental care options including:
Dr. Figueiredo can also take care of many oral health emergencies, such as pain, abscesses, and bleeding.
How Does Oral Health Affect Overall Health?
Practicing proper oral hygiene is the key to maintaining good overall health for a lifetime. Like other areas of the body, your mouth is filled with bacteria. While most oral bacteria are harmless, some can cause disease. Fortunately, daily brushing and flossing as well as routine dental appointments, are usually enough to keep these bacteria under control. However, poor oral hygiene, certain medications, tobacco use, and genetics, can sometimes cause bacteria to reach levels that lead to oral infections, such as tooth decay and gum disease. Oral bacteria and the inflammation associated with severe gum disease (periodontitis) may contribute to more severe health conditions, such as heart disease. Likewise, certain diseases, such as diabetes and HIV/AIDS, can lower the body's resistance to infection, making oral health problems more severe.
Why Should You See a Family Dentist?
Due to the modern world's lifestyle and dietary choices, dental problems are nearly inevitable. Because of this, it's important to be vigilant about preventing problems before they occur or progress from minor to severe. By visiting Dr. Figueiredo twice a year, you can save yourself a significant amount of money and discomfort by addressing small problems before they turn into big ones.
How Young is Too Young for Your Practice?
You should schedule an appointment with Dr. Figueiredo within six months of your child's first tooth popping through or by the time they turn one. While this may seem early, doing so will ensure that your little one's mouth is developing normally, acclimate them to going to the dentist, and, most importantly, dispense important preventative care instructions to the parent/guardian.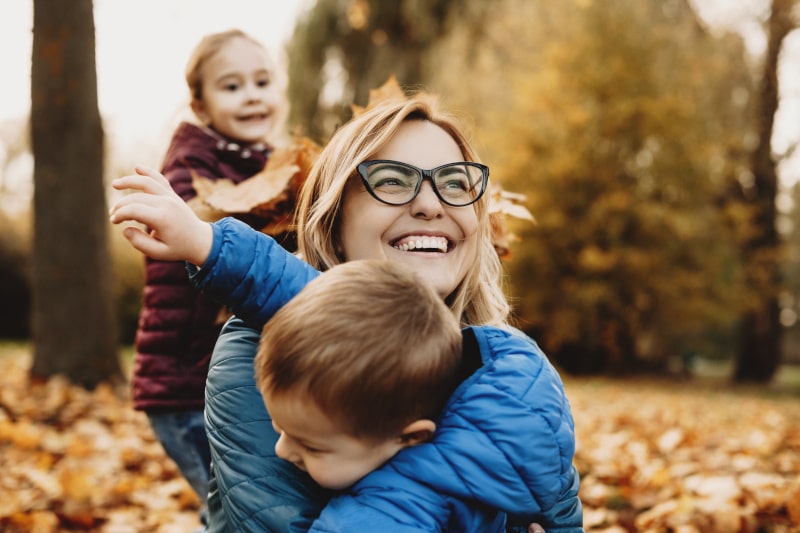 What's the Difference Between a General Dentist & a Specialist?
A general dentist is akin to a primary care physician. They have a complete breadth of knowledge along with the skills to handle many dental problems. Dental specialists limit their focus to specific tasks and procedures so they can manage more complicated procedures. However, more general dentists are taking advanced training and can often perform procedures once considered exclusive to specialists.
When Should You See a General Dentist?
You should see Dr. Figueiredo at least twice a year for a routine check-up and professional cleaning. Some patients, such as those with periodontal disease, will need to be seen more frequently.
We can't wait to "wow" you with our exceptional services and quality care!
To schedule your bi-annual check-up and cleaning at the most comfortable, convenient dental office in Portland, contact Thrive Dental Studio today.